Do not post unauthorized personal information (names, address, phone number, email etc.).
You are responsible for the content of your posts.
Be respectful of other users.
Be responsive and participate.
Profile: Thomas Eiden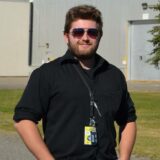 Last seen:
Seen 6 months ago
Member Since:
September 27, 2022
Biographical Info:
I make the neutron printer go brrrrrrrrr.
Member Activity